Online Video Counselling & Hypnotherapy & Telephone Counselling.
I am on leave 06/08/22 - 21/08/22
Céad Míle Fáilte = A Thousand Million Welcomes
to NMG Therapies
I thought I would embrace my Irish culture as I open the door to my website and welcome you warmly to come and have a look around. 
My name is Niamh Goodyer and I offer Counselling & Hypnotherapy via a secure video online platform.  I help clients who struggle with Anxiety, Confidence, Depression, Difficulty Connecting with  and or Expressing their Emotions, Grief and Loss, Insomnia, Fears and Phobias, Stress, Relationships, Trauma, Lowered Self-Esteem and Stopping Smoking.
My commitment to you is to support you and enable you to work through the challenges you are facing. I do this by providing you with a Safe, Confidential space where you can feel free to explore and understand your world with a view to help you achieve your goal. I work alongside my clients as I believe working together in a respectful way is when meaningful work  happens. There may be many doors to rooms in your life. You may wish to walk past some doors or you may wish to open the doors of others, perhaps looking from the outside, choosing not to go in, just briefly glancing from outside or you may open the door and invite me in with you, to discover together what is inside that room. You are not alone and you can leave at any time. 
I offer a free, no obligation 20 minute introductory consultation.
This  provides us with the opportunity to meet, discuss what you would like to achieve and for me to answer any of your questions. It's really important to me that you find the right therapist for you.
I believe in providing you with a professional and ethical service.
I am a registered member with the National Counselling Society and the National Hypnotherapy Society and adhere to their Codes of Ethics.
I take your Data Protection and Privacy seriously and I am registered with the Information Commissioners Office.
I am Insured.
I offer a free, no obligation 20 minute introductory consultation.
Contact me for the opportunity to meet and discuss what you would like to achieveReach out


Counselling - What does it Involve?
Counselling is a talking therapy. It can be therapeutic to talk to a professional about whatever you are finding difficult or overwhelming.
Giving yourself the time and space, in a Confidential, Non-Judgemental, Safe environment to explore freely, your thoughts, feelings and emotions can be liberating and healing. This process can bring focus and clarity to your needs and how they may be met. You might not know exactly what your needs are and that's OK. Sometimes identifying them is part of the work.
Counselling is about being kind to yourself, not forcing anything and being heard. Experiencing Compassion, Understanding and Acceptance at a time when you need support may be just what you need.
The initial session involves me getting to know you better so I can understand you and your world. I am integratively trained which means I have a range of counselling skills that I use according to your needs. I may make offerings of therapeutic interventions from time to time but I do not set agendas. I follow your agenda, regularly reviewing that you are gaining what you need from your sessions.
Realising and understanding that choices are available to you can be very empowering, enabling you to take control. Knowledge is power. Understanding why and how you think and behave gives you choice. Choice to change or to remain the same. When considering change, a key question might be "Does this way of thinking/behaving serve me well?" If not, "What would serve me well?"
Change can be daunting and at times terrifying but also exciting.
Your future is in your hands.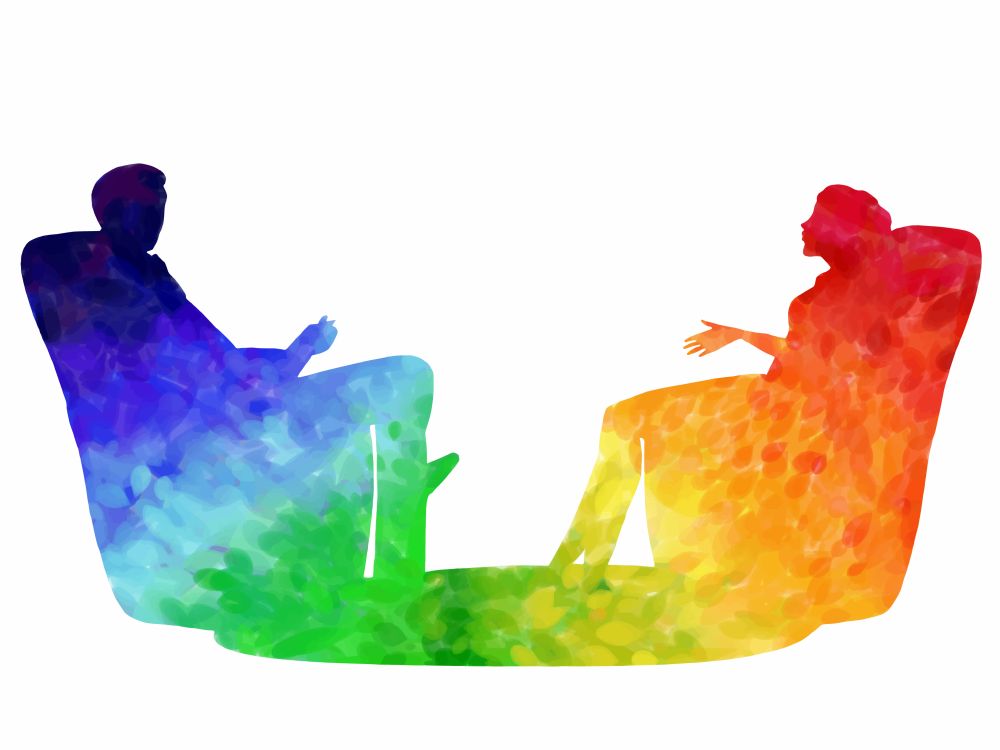 How does Hypnotherapy work?
Hypnosis induces a relaxed state for the conscious mind, making the subconscious available and that's where the therapy part happens. Your subconscious is designed to protect you and for the most part it does a great job. You may have an irrational fear/behaviour or a mindset that has become a part of your life, over which you may feel you have little control.
The subconscious at some point was told that this fear, behaviour or mindset was for your benefit, to comfort you or keep you safe. Hypnotherapy lets the subconscious know that it no longer needs to hold on to that way of being and presents the alternative behaviour or mindset that you desire.
During a Hypnotherapy session you will sit comfortably, ensuring you feel fully supported and at a comfortable temperature and I will induce relaxation by speaking in a calm and soothing manner. I will offer suggestions of your desired change to your subconscious.
You will be aware of what is being said and you will be in complete control.
Did you know that your subconscious would reject any suggestion that went against your moral code. Your mind would instantly reject the suggestion.
I can say with confidence that you are in control at all times.
There is no magic wand that I can wave.
I make an offering to your subconscious and like any offering it accepts or rejects it. That is why it is so important that I have a clear understanding of who you are and your desired changes in order to ensure they are acceptable to your subconscious.
3 Key requirements for successful Hypnotherapy:
1. Belief - in yourself and your ability to change, your belief in Hypnotherapy and your belief in me. (Choosing the right therapist is vital).
2. Motivation - do you really desire the change, what's the drive behind it? Why now? How important is it to you?
3. Commitment - to yourself, to engage in the work and allow the changes to happen. 
| | | |
| --- | --- | --- |
| 20 minute Introductory Consultation | FREE | |
| Initial 60 minute Counselling/Hynotherapy Session | £80 | |
| 50 minute Counselling Session | £70 | |
| 60 minute Hypnotherapy Session | £80 | |
| 2 hour Stop smoking Hypnotherapy Session | £200 | |
| For clients on benefits, a pension, students, those on a lower income or Keyworkers during COVID 19. | Reduced Rates are available | |
Any data collected on this page will be used and stored for the purposes of contacting you only.
Haywards Heath based Counselling and Hypnotherapy serving clients throughout the UK
Need Urgent Help?
Crises Contacts